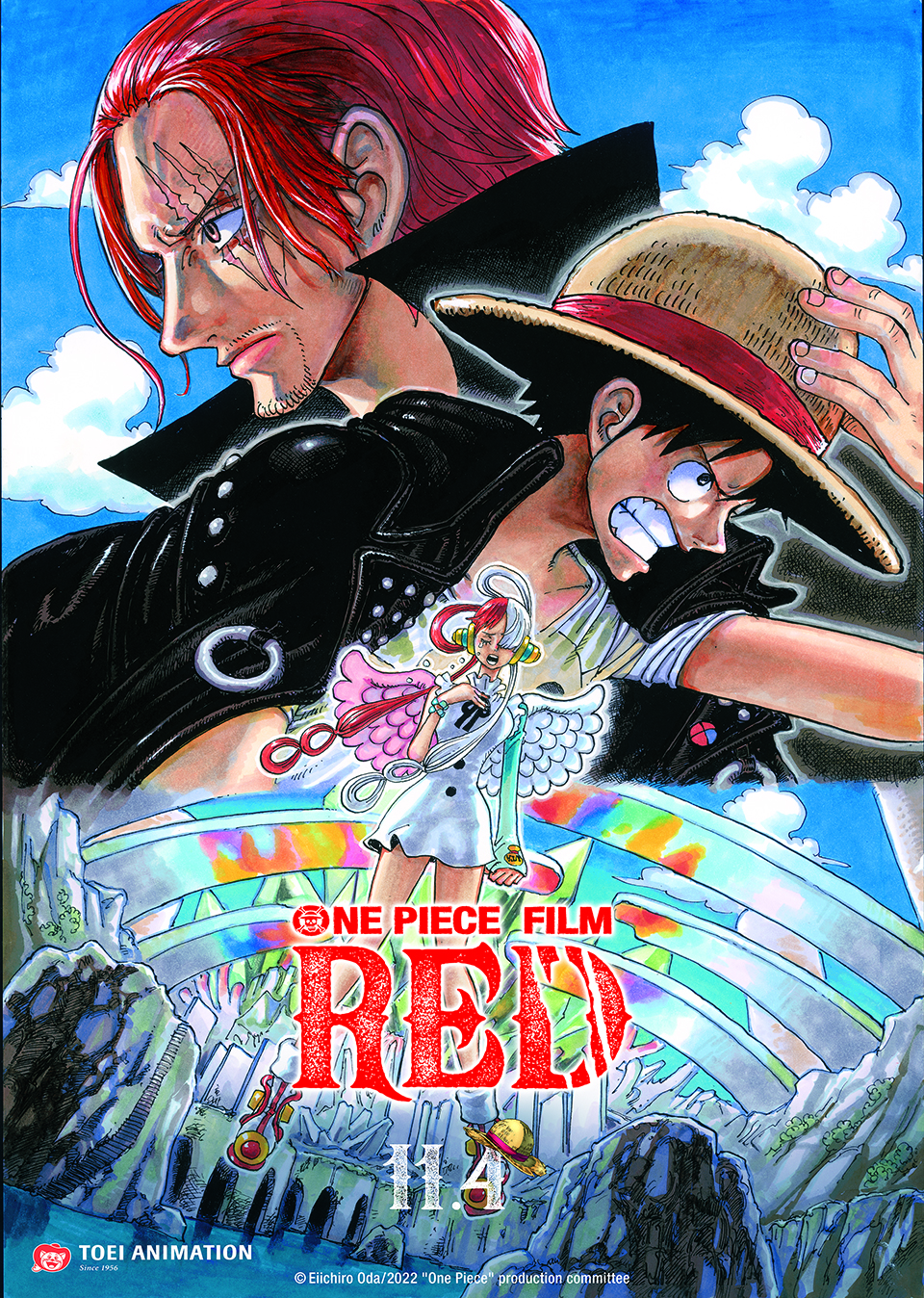 Hey anime fans! Are you ready for some One Piece action? After waiting for a long time for a release date, the movie One Piece Film Red is finally coming to theaters outside of Japan. It's been announced by Toei Animation that the movie will be coming to theaters in November for both English Dub and Subtitles. Depending where you live, some of you may watch it early or later. Australia and New Zealand fans will watch the movie on November 3. The United States and Canada will be able to watch it on November 4. Tickets will be ready for purchase on October 5 and 6.
If you live in Australia, fans can watch the opening premiere at Crunchyroll Expo Australia on Friday, September 16. The movie premiere will be subtitled. North America will get their premiere showing on October 6 at New York Comic Con.
Synopsis:
Uta—the most beloved singer in the world whose voice has been described as "otherworldly"—is renowned for concealing her own identity when performing. Now, for the first time ever, she will reveal herself to the world at a live concert.
With the Navy watching closely, the venue fills with Uta's fans—including excited pirates and the Straw Hats led by Luffy, who simply came to enjoy her sonorous performance—all eagerly awaiting the voice that the whole world has been waiting for to resound. The story begins with the shocking revelation that she is the enigmatic Shanks' daughter.
Are you going to watch it?
sauce: