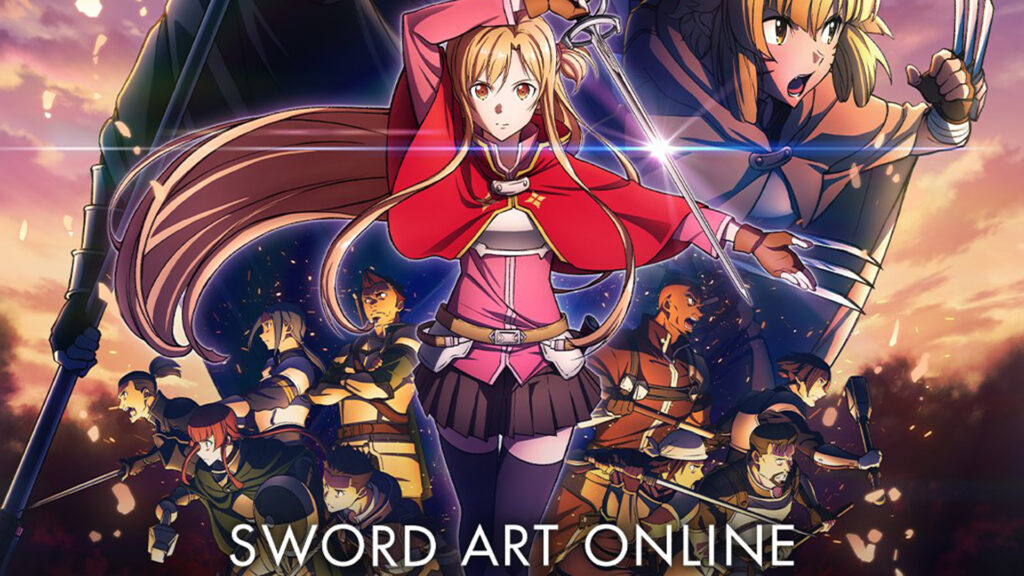 Greetings SAO fans! I bring you some exciting news. You may have remembered the previously released movie Sword Art Online -Progressive- Aria of a Starless Night which came out in 2021. If you been following the news, you would know that a sequel titled Sword Art Online -Progressive- Scherzo of Deep Night was in the works, Recently, the sequel was released in Japanese theaters on October of this year (2022). Announced from this weekend, Aniplex of America announced that the new movie will be coming to theaters in North America and Canada on February 2023.
The movie will have same team who made the first film and the movie will bring back returning voice actors. Here is the following actors:
Asuna: Haruka Tomatsu/Cherami Leigh
Kirito: Yoshitsugu Matsuoka/Bryce Papenbrook
Mito: Inori Minase/Anairis Quiñones
Argo: Shiori Izawa/Kimberly Anne Campbell
Agil: Hiroyuki Yasumoto/Patric Seitz
Kibaou: Tomokazu Seki/Derek Stephen Prince
Liten: Kaede Hondo/AmaLee
Shivata: Yuusuke Nagano/Griffin Puatu
Lind: Takeo Otsuka/Howard Wang
Yamata: Shinya Takahashi
Wolfgang: Yohei Azakami/Young Yea
Lobacca: Yuki Tamai/ Bill Butts
Naijan: Koji Seki/ Xander Mobus
Joe: Ryota Osaka/ Alejandro Saab
Morte: Yusuke Kobayashi/ A.J. Beckles
Scherzo of Deep Night is the name of the fourth volume of the novel and the plot features the main characters on the 5th floor of Sword Art Online. In case you missed the first Progressive film, the movie is set to be released for home video in January 2023.
source: