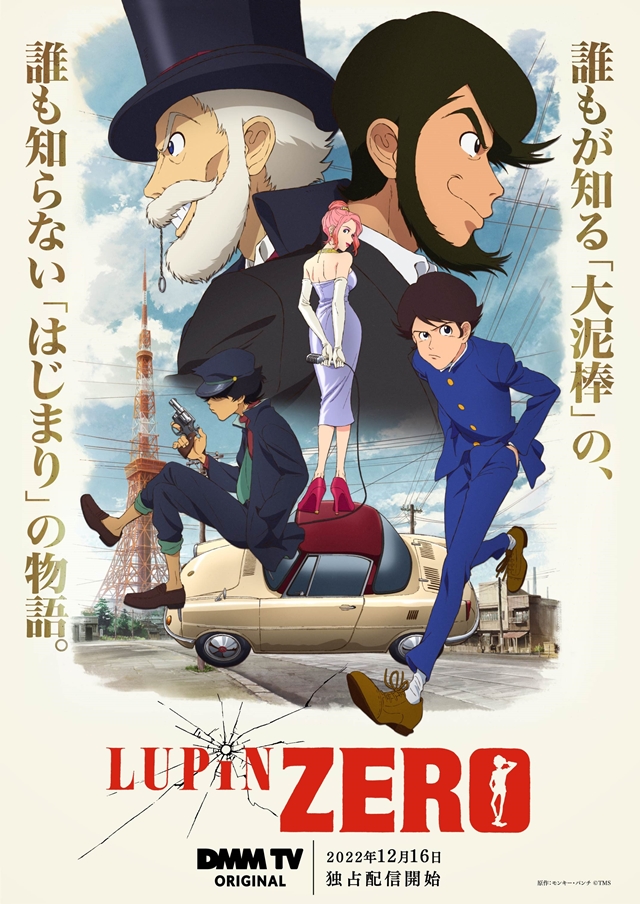 In case you missed it, a new Lupin anime has been announced and it's titled Lupin Zero. According to the details and trailer, this anime will explore the boyhood of Lupin the Third. This anime will also include Lupin's partner Jigen and we'll be getting brand new characters. We'll be getting Lupin the First, Lupin's grandfather, and his father Lupin the Second. The anime will feature two new women characters that will play a role for Lupin and his adventures. One woman is named Yoko who will play as a key to the plot and then we have Shinobu who is Lupin's live-in housekeeper. The main theme for the anime will be "Afro Lupin 68" which was used in the first anime of Lupin the Third in 1968. The insert song "Lupin the Third  Theme II" will be in this anime which was used  likewise for the first Lupin anime.
The anime will be airing on December 16 this year.
Here is the synopsis according to Crunchyroll:
The story is set in the 1960s, the same year as Monkey Punch's original Lupin the Third started serialization in Futabasha's Weekly Action magazine. It tells a nostalgic yet new original story about young Lupin who is still a nobody and travels around Japan during its period of rapid economic growth. Lupin, a junior high school student, is trained by his grandfather in the art of stealing, but he cannot decide whether to become a law-abiding citizen or a thief in the future. While spending his days in boredom, he meets a classmate, Jigen, who draws a gun against delinquent students. He has been traveling around with his mercenary father and is already familiar with the use of guns. Lupin and Jigen happen to run into trouble over a certain woman, and they end up working together.
source: