I apologize for the late response. I want to thank Merlin from Merlin's Musing for nominating me the Eximious Blogger Award. The blog award was made by Riddhi at Whispering Stories. I was nominated back in 2022, but here we are in 2023. I need too get in a better habit on responding to these awards otherwise, people are going to stop nominating me. I appreciate the nomination and I am sorry for being late.
What is the Eximius Blogger Award? (according to Whispering Stories)
The Eximius Blogger Award is an award which symbolises the exceptionality of every blogger. Eximius is the Latin word for exceptional, and this award is created to honour the exceptionality or uniqueness of every blogger out there. This award is for all those bloggers who put an insane amount of effort and thought into all of their posts and come up with exceptional content! This award is all about you!
Rules
Use the official logo/graphic of the award and display it on your blog post.
List the rules
Tag the original creator: Riddhi at Whispering Stories and the person who nominated you (which was Merlin from Merlin's Musing)!
Mention the most exceptional thing about you and your blog (One about you and one about your blog).
Mention one thing you find exceptional about the blogger who nominated you (To show love for the blogging community!)
Answer the three questions posed by the person who nominated you.
Share your favorite blog post that you've written.
Tag 7 people! (Because 7 is such a magical number!)
What is exceptional about me?
Something exceptional about Merlin
Looking at his briefly and talking to him, I think Merlin is one of a kind. I like how he'll talk about one in post and then he'll do his Sunday's Wisdom in another separate post. Despite me liking anime, I do like to read a good quote. Sometimes we need a piece of advice to help us life. I think that's what makes him and his blog exceptional.
My favorite written post
It may need to be updated, but my favorite post is Graduation – My School Life and The Future Story time. This is post means a lot to me, because this is where I opened up about my personal life. For a site dedicated to anime and video games, this was one of the rare moments where I wanted to share something about myself. This was around the time I graduated college and I felt proud of myself. I wanted to share my experience and feelings to everyone. This post has a lot of feelings I have been having around the time during graduation.
Merlin's 3 Questions
1. If you could pick one technology (or magic) that is currently fictitious and make it real, what would it be?
I would want the capsules from the Dragon Ball series. It would be really convenient to carry or store large quantities of items. Forget finding parking, just park your car randomly and just keep it in a capsule. Fit a large item in a tiny little space!
2. In all the stories you've read or watched, what is the most exceptional heroic moment you can recall right now? Like, what's your favorite moment that defines someone as a hero?
For this question, I will pick this moment from the anime One-Punch Man. In one of the episodes, a vicious sea monster called the Deep Sea King invades the surface world and terrorizes the people. The heroes sent to fight him including an S-rank hero was defeated nonetheless. However, when C-rank hero Mumen Rider shows up to fight and protect the people, he survives long enough until protagonist Saitama shows up to give the monster the final blow.
I chose this moment because despite Mumen Rider not being recognized as a strong physical fighter, his heart and actions makes him stand out than the pro heroes. Outmatched against this goliath monster, Mumen Rider was willing to sacrifice himself to save the citizens. What makes you a great hero is not about having victories in combat, it's about having the right morels and a good heart.
3. From three different genres, pick your favorite story. They can all be the same type of medium (animated, TV show, movie, game, book, etc.) or they can be different types, but they must be of distinctly different genres.
Thriller/Suspense – Death Note
Slice-of-Life – Clannad
Action/Adventure – One Piece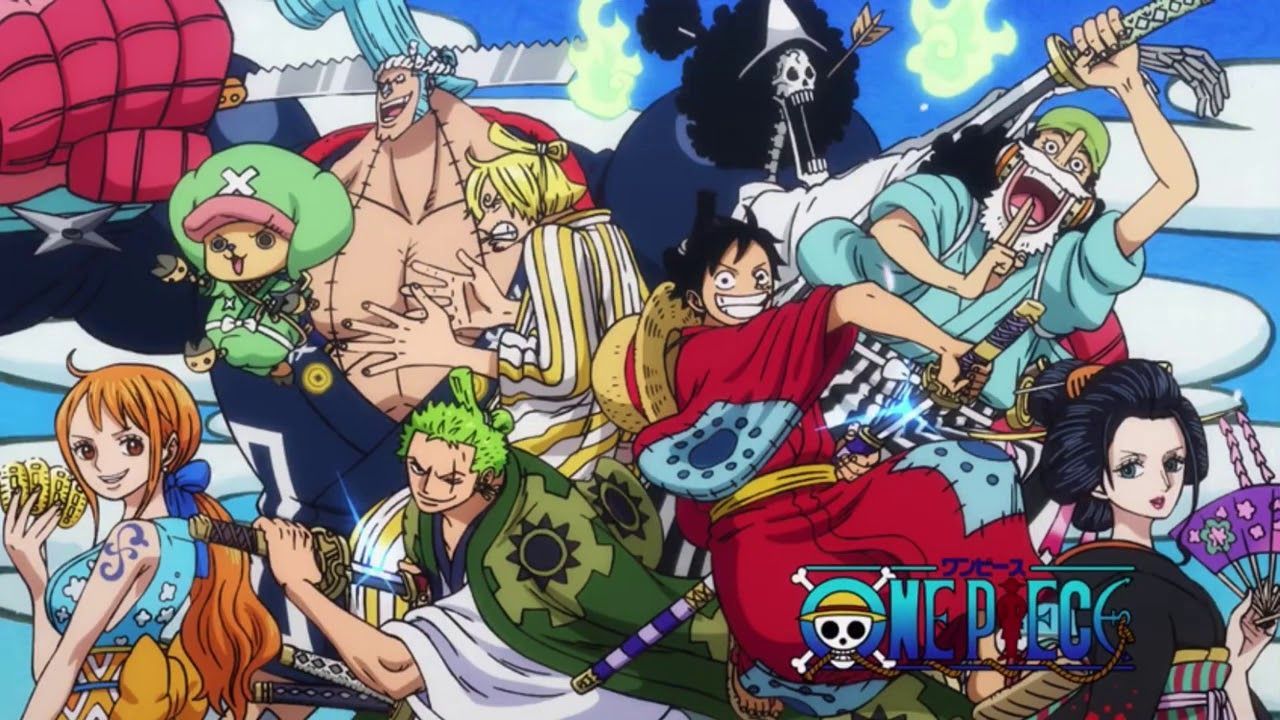 7 Nominations
1. Krystallina
2. Takuto
3. Momomanamu
7. Jiraiyan
3 Questions for the nominees
If you could bring any fictional character (anime, cartoon, etc), who would you bring?
From any source of media such as anime, book, movie or etc., what moment made you cry the most?
What TV show or movie did you ever regret watching?
Have fun and I am sorry for the late tagged award post. 🙂