This is the last day of the challenge and I hope you loved reading quotes. Here is my final quote!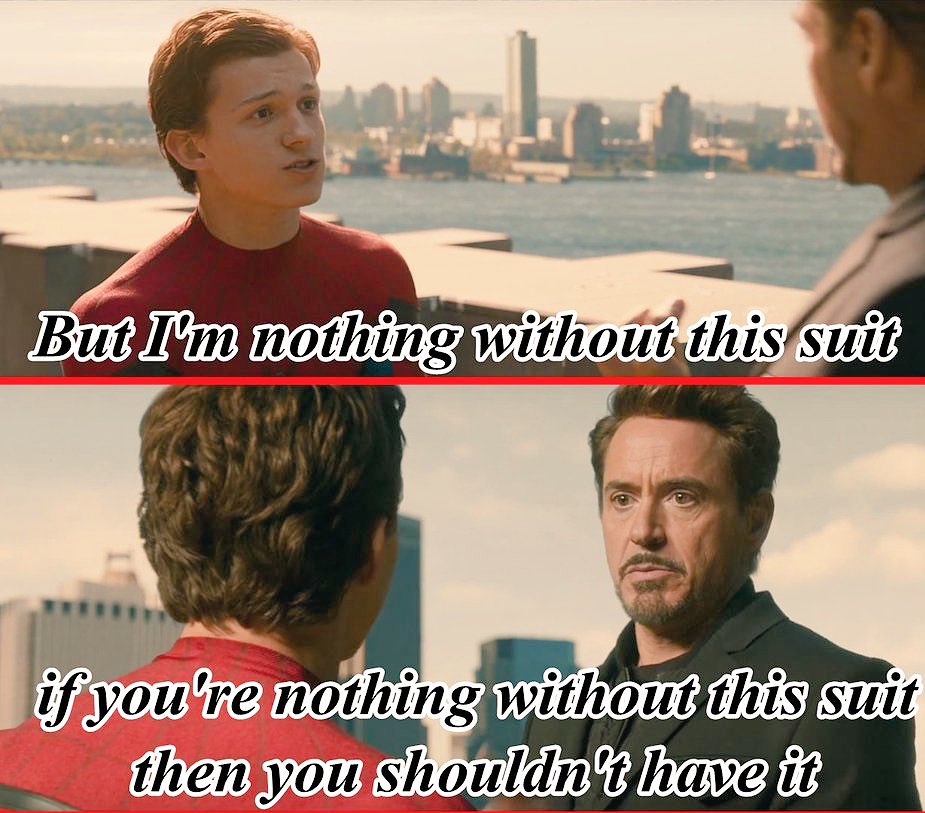 This is from 2017 movie Spider-Man: Homecoming. Without spoiling the story, Tony Stark gets mad at young Peter Parker for doing something dangerous without his permission. Tony decides that in order to discipline him and teach the ways of being a superhero, he takes back the Spider suit made for him. Peter is shocked and begs he needs it because without it, he can't be Spider-Man. Tony responds back by saying that if the suit makes you a hero, you shouldn't keep it which he is trying to teach him that being a hero is not about having the tools or equipment, it's about using your gift and helping others.
That's the end of the challenge. Here are my last three nominees!