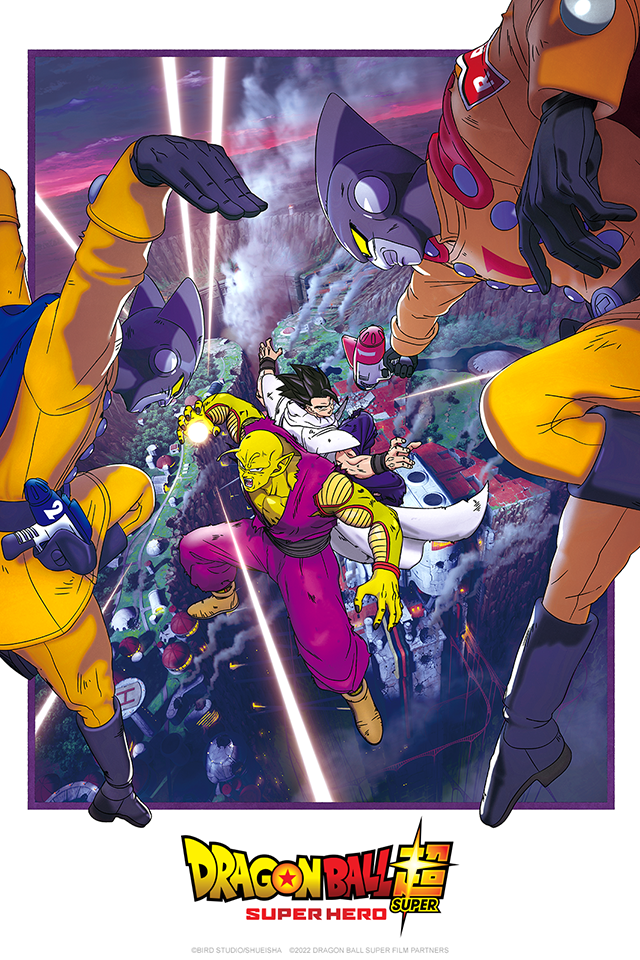 Great news for Dragon Ball fans! It's been announced today that we got a major update for the upcoming Dragon Ball film, Dragon Ball Super: Super Hero. Crunchyroll and Toei Animation has revealed the release dates for the theatrical release for the movie, Depending where you live, here is the following dates for the movie:
August 18 – Australia, New Zealand, Mexico, Brazil, Peru, Chile, Argentina, Colombia, Central America, Ecuador, Bolivia, Uruguay, Paraguay
August 19 – United States, Canada, United Kingdom, Ireland, South Africa, Zambia, Vietnam
August 26 – India, Indonesia
August 30 – Malaysia, Brunei
August 31 – the Philippines
September 1 – Singapore
September 8 – Taiwan
September 15 – South Korea
September 29 – Thailand, Hong Kong, Macao
To make this news even better, returning voices for the Dragon Ball characters are back along with new voices.
Returning
Son Gohan – Kyle Hebert
Son Goku – Sean Schemmel
Son Goten – Robert McCollum
Piccolo – Christopher R. Sabat
Bulma – Monica Rial
Vegeta – Christopher R. Sabat
Krillin – Sonny Strait
Trunks – Eric Vale
Videl – Kara Edwards
Pan – Jeannie Tirado
Here are the voices for the new characters:
Dr. Hedo – Zach Aguilar
Gamma 1 – Aleks Le
Gamma 2 – Zeno Robinson
Magenta – Charles Martinet
Carmine – Jason Marnocha
Here is the English Dub trailer:
For the United States and Canada fans, tickets goes on sale on July 22 and the movie will be premiered in select IMAX theaters.
Synopsis:
The Red Ribbon Army was once destroyed by Son Goku. Individuals, who carry on its spirit, have created the ultimate Androids, Gamma 1 and Gamma 2. These two Androids call themselves "Super Heroes". They start attacking Piccolo and Gohan… What is the New Red Ribbon Army's objective? In the face of approaching danger, it is time to awaken, Super Hero!
Are you going to watch this movie?
source: